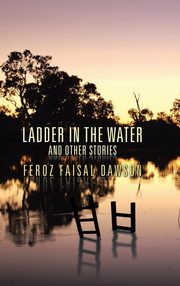 Ladder in the Water and Other Stories
Wersja papierowa
Wydawnictwo: AuthorHouse
ISBN:

978-14-8282-650-0


Format:

15.2x22.9cm


Liczba stron:

148


Oprawa:

Twarda


Wydanie:

2014 r.


Język: angielski

Dostępność:

dostępny




Malaysian youth, just like others their age around the world, bond during carefree times, only to arrive at the cusp of adulthood to be confronted with weightier matters such as death, marriage, and politics.
In his posthumous collection of short stories, Feroz Faisal Dawson shares nine tales that highlight an eclectic group of characters poised to face emotional starts and stops as a generation comes of age together and takes different paths in life. As a juvenile vandal expresses political dissidence, a young man on a trip to the market for his mother stops to listen to a political rant that proves his indifference. After a tragic car accident, all who are left behind grieve in different ways as they face the grim reality inside a coffin. On New Year's Eve, relationships begin to show signs of strain as honor, pride, love, and hate surround a celebration.
Ladder in the Water and Other Stories offers an unforgettable glimpse into a generation of Malaysian youth as they grow up and bravely face all of life's challenges-each in their own remarkable way.